Freitag, 19. August 2005
The Cave // Trailer
Geht`s nur mir so oder sieht das Ganze wie ne 1:1-Kopie von Alien aus??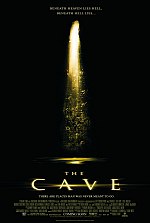 Von
psycko
um
07:40h
|

1 Kommentar
|

comment
|

Konsum
Game Boy micro
Ich versteh ja den Hype um dieses Dingens nicht so ganz. Zugegeben - es ist klein & schnucklig & die Camouflage-Edition würd mir irgendwie schon zusagen, aber auf der anderen Seite kann der micro auch nicht mehr als der "normale" Advance SP. Und der DS kann ja GBA-Games sowieso abspielen... Wenn die News vom Frenzy stimmen gibt`s das Teil sowieso bald für nur 100,- Euro!!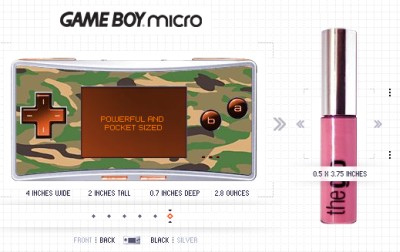 V for Vendetta erst 2006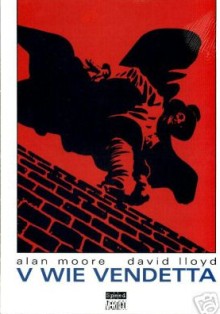 Ich hätte ja nach den Anschlägen in London meinen Arsch darauf verwetten können, dass sie V für Vendetta ein paar Monate nach hinten verschieben, weil das Thema des Films einfach zu ähnlich ist... Und was ist heute bei Coming Soon zu lesen??
"Pat" at Sci-Fi Wire hipped us to the fact that Warner Brothers adaptation of Alan Moore and David Lloyd's V for Vendetta has been pushed back until March 17, 2006, according to an anonymous source at the studio. This move has been confirmed by BoxOfficeMojo, the box office site that often gets release date changes directly from Exhibitor Relations.
"Natürlich" hat das Ganze nichts mit den London Bombings zu tun. Der Slogan im
Trailer
zum Release "Remember, remember the 5th of November" macht jetzt irgendwie auch nicht mehr allzu viel Sinn. Zur Überbrückung der Wartezeit muss ich mir wohl nochmal
den Comic
vornehmen.
Tjo - das war`s dann wohl für`s Filmjahr 2005. Viel interessantes kommt ja nicht mehr in den nächsten Monaten. Ausser vielleicht
Land of the Dead
. Und
Appleseed
. Und
Seven Swords
. Und
Tokyo Godfathers
. Oder
The Dark
. Und
Cry Wolf
. Und
Corpse Bride
. Und
Harry Potter
. Und
The Fog
. Und
Aeon Flux
. Und
Die Chroniken von Narnia
. Und
King Kong
. Und
Oliver Twist
.

Von
psycko
um
05:16h
|

3 Kommentare
|

comment
|

Konsum