Samstag, 6. August 2005
Heretic & Doom auf dem DS
Nach der blühenden PSP Hacker/Modder-Scene kommt nun langsam auch die DS Homebrew Scene in`s rollen:
Zum einen wurde "DS Heretic 0.1" (ein Port des Shooter-Klassikers von 1994, der sogar beide Screens nutzt) vor ein paar Tagen released und zum anderen bastelt Dual-Soft gerade an "Doom DS"...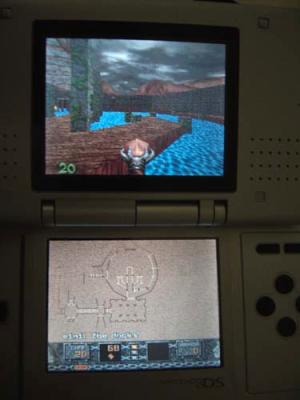 » via joystiq
Zoolander 2
Moviehole talked to Owen Wilson today - in Australia to promote the smash hit comedy "Wedding Crashers" who revealed that he and Ben Stiller are in talks to do a sequel to the 2000 comedy hit "Zoolander". "We're talking about that now", says Wilson, assuring us that it wouldn't be a sequel without "Hansel".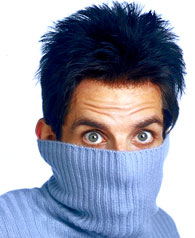 » mehr bei
The Movie Blog
Blood of Abraham: Calling All Citizens
Balance of Coke
Nein, dieses Bild ist kein Fake, weder mit Photoshop noch mit Knete oder Draht. Im Gegenteil: try this at home. Man nehme eine handelsübliche Coke-Dose, einen glatten Untergrund und trinke etwa zwei Drittel der Dose aus (ein wenig im Mund behalten, falls zuviel abgetrunken wurde). Dann stelle man die Dose vorsichtig auf die Kante und behalte ihr schwankendes Taumeln im Auge. Dann steht sie. Geld zurück bei Nichtgelingen! Der Trick eignet sich besonders zum Beeindrucken angetrunkener Personen (Serviervorschlag: um einen Kuss wetten) und sollte dann mit etwas scheinhypnotischem Armwedeln verbunden werden. Gänzlich ungeeignet hingegen sind Bierdosen, weil sie anders geformt sind und Red Bull Dosen, weil von der widerlichen Plörre ja wohl niemand zwei Drittel trinken möchte.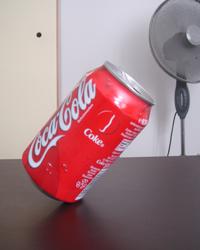 » via
Riesenmaschine
Arnold Schwarzenegger's Total Body Workout MP3s
Arnie`s Fitnessprogramm in 13 Episoden (mit vielen, vielen "up`s and down`s") zu total schwuler Mucke von Gladys Knight oder den Weather Girls: