Dienstag, 16. August 2005
Blondes Gift // a look back in pictures
The Crime in Your Coffee hat eine schlechte Nachricht zum Wochenbeginn:
Pro 7 hat einfach so "Blondes Gift" eingestellt. Sozusagen.
"Einfach so" passiert ja selten was.
Tja - damit geht die (meiner Meinung nach) luschtigste/sympatischste Frau im deutschen Tv. Wenigstens gibt`s zum Abschied noch einen schönen "
look back in pictures
" von der guaten Frau Schöneberger...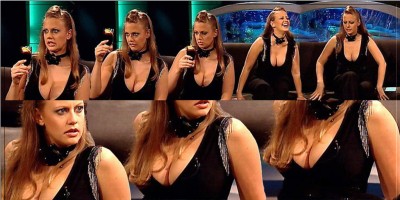 Bis Blondes Gift (hoffentlich) wieder auf einem anderen Sender auftaucht muss man wohl mit den
letzten Streaming-Videos
auf Pro7 vorlieb nehmen... solange sie noch online sind...

Von
psycko
um
22:47h
|

2 Kommentare
|

comment
|

Konsum
Texas Chainsaw Massacre // Soundtrack
Der Cake & Polka Parade-Blog analysiert den Soundtrack des TCM-Films (natürlich des Originals) an diversen MP3-Beispielen. Schon allein das Intro ist wirklich hörenswert/gruslig - und das sogar ohne die entsprechenden Bilder dazu zu sehen...
Foregoing a typical background orchestral score, TCM uses sound as a primary element in the storytelling. I have ripped the audio of various scenes from DVD. These pieces work on their own and effectively evoke mood and story. Sound as central character...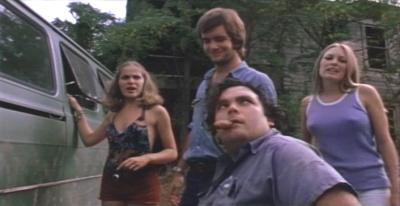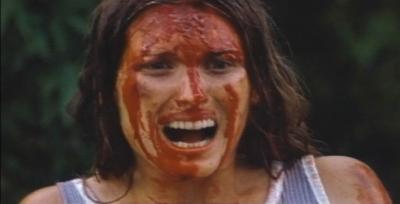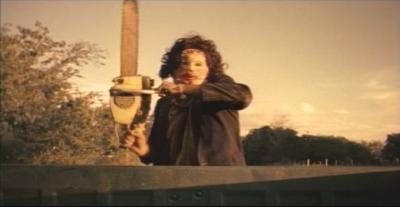 Notiz an mich: Bei nächster Gelegenheit nach der Uncut-Edition des Films suchen. In London war ich ja vor einem Jahr leider zu blöd mir für nur`n paar Euro die DVD zu holen...
Ach ja: Wer nicht (mehr) weiß um was es bei "
The Texas Chainsaw Massacre
" geht, sollte sein Wissen mal bei den "
30-Second Bunnies
" auffrischen ;)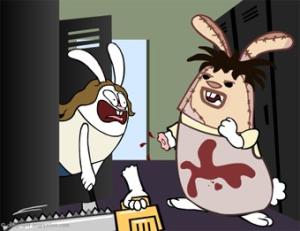 Bassline Baseline - The 101 on 303
Ich wollte ja schon immer eine 303 haben - nicht unbedingt weil ich`s unbedingt brauch´, sondern wahrscheinlich nur um andere Leute damit zu nerven. Und natürlich weil das Teil dutzende von Knöpfen, Tasten, Drehreglern und blinkenden LEDs hat:



Bassline Baseline is a video essay that investigates the invention, failure and subsequent resurrection of the mythic Roland TB-303 Bass Line music machine in the last two decades of the 20th century. The narrative seeks to invite thoughts on technological mediation within product innovation and creative expression. The dead-panned 'documentary' video attempts to explore how and why creative tools fail and how increasingly more options, parameters or intermediaries devised during a tool's research and development phase don't necessarily lead to increased expressivity or virtuosity during the tool's lifetime of actual use, unless the super-structure of its cultural context is dramtically reconsidered.
Green Day: Wake me up when September ends // Video
Mein Lieblings-Track auf der aktuellen Scheibe und das wohl beste Green Day-Video ever. Erinnert mich irgendwie an Air`s "All I need"-Video:
This is the latest Green Day video, "Wake Me Up When September Ends." This timely and politically charged filmic vignette documents Green Day's view of the effects on young soldiers and loved ones left behind. The seven minute epic video causes a moment's pause to reflect upon and understand the impact of what you just watched. Directed by Samuel Bayer, it stars Evan Rachel Wood (Thirteen) and Jamie Be.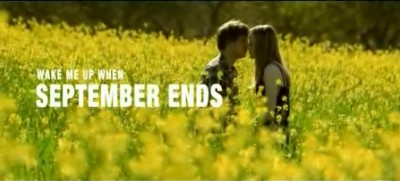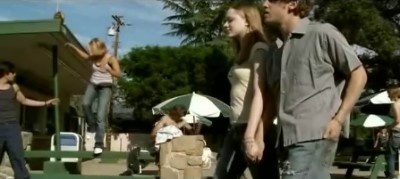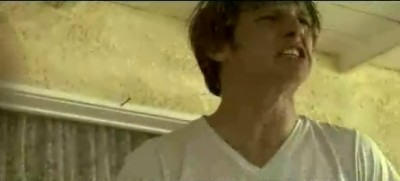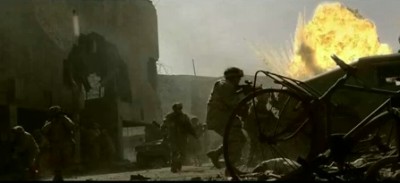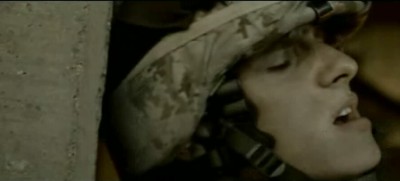 » via
Crooks and Liars
Gorillaz: Dare // Video
Christopher Walken for President
Meint der das wirklich ernst?? Nachdem ich ihn erst gestern wieder in einem Film gesehen hab würd´ ich ihm meine Stimme auf jeden Fall geben...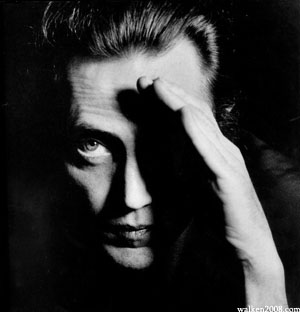 "If you want to learn how to
build a house, build a house.
Don`t ask anybody, just build a house."
-- Christopher Walken