Apropos Bootlegs...
...gestern hab ich ein HongKong Raubkopie Bootleg von "Die Sims brechen aus" für den GameBoy Advance erhalten. Neben den schlechten JPEG-Artefakten auf dem Cover konnte ich folgendes auf der Beschreibung zum Spiel lesen:
- Race on actual tracks used in the racing world today
- Drive the models usedin the All Japan Grand Touring Car championship.
- Design your own Racetracks with the innovative Course Edit option.
- Goahead-to-head with three other players via Game Boy Advance Game Link cables.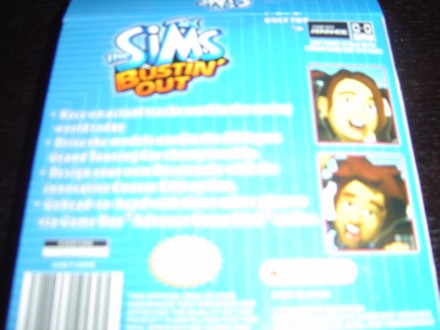 Montag, 8. August 2005, 04:52, von
psycko
| |
comment