Donnerstag, 21. Juli 2005
Batman Begins
Gestern bin ich endlich dazu gekommen mir dieses Meisterwerk anzusehen. Nach all´ den missglückten Pop-Kitsch Superhelden-Verfilmungen der letzten Jahre (bis auf wenige Ausnahmen wie z.B. "Hellboy") endlich mal eine Umsetzung, die so nah am Comic ist, dass sie mir über die gesamte Länge des Streifens ein dickes, befriedigendes Grinsen auf`s Gesicht gezaubert hat. Mehr will ich dazu eigentlich gar nicht schreiben - das können andere viel besser.

Kann`s jetzt schon kaum erwarten das Sequel 2007 zu sehen... Die DVD ist auf jeden Fall schon mal vorbestellt und ich hoffe, dass ich mir den Film in den nächsten Wochen nochmal im Freiluftkino geben kann.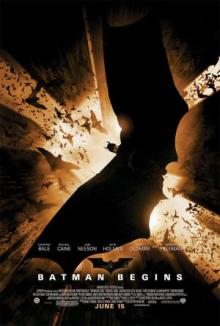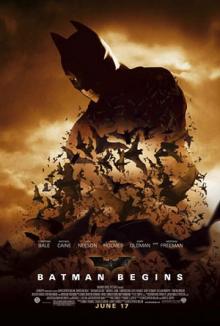 Ach ja: Bis auf das DC-Logo und ein paar Fledermäusen, die das Batman-Symbol formen, werden übrigens weder Titel noch Credits zu Beginn des Films gezeigt. Der "Batman Begins"-Titel erscheint erst in den Credits am Ende des Films.
Batman hätte also nur ein paar Minuten länger dauern müssen, um "Spiel mir das Lied vom Tod" vom Thron im "Guiness Buch der Rekorde" für das längste Intro zu stossen... ;)

» Offizielle Website // Trailer // IMDB // DVD bei Amazon
The Ten Strangest Masters of the Universe Figures Ever!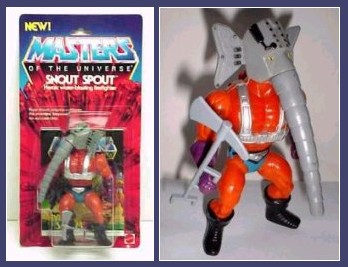 Aeon Flux Trailer Footage & Interview
Hach ja - die guate Frau Theron [MOV / 9.7 MB]: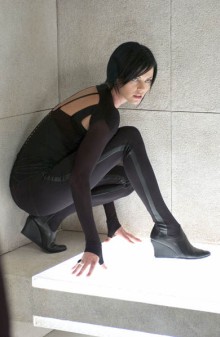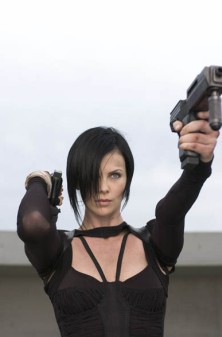 Bei uns leider erst ab Februar 2006 in den Kinos...

» via MovieNewz
Suelzkotlett // Industrie-Design
Fabian Seibert`s Schmuck-Design hat`s mir irgendwie angetan - gerade die Suizid-Armbänder würd´ ich auch tragen:
He asks you to wear jewelry that has a blink but hinders you. Kill yourself whenever you feel like it or just have a finger with an extra joint.

Lugosi 20 suicide bracelet:
wear slit on pulse - break off blade - insert blade - cut wrist

Healer:
For the modern suicide addict

Bracelet "Hebbedingen"
»
SUELZKOTLETT.DE
"Lost" // UK Promo
Sehr cooles Promo-Video für die zweite "Lost"-Staffel [MPG // 11.8 MB]