Freitag, 15. Juli 2005
A Few Good G-Men
...a Half-Life 2 adaptation of a scene from the movie [.mov // 40 MB // 6 min.]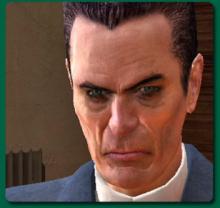 ..."I know deep down in places you don't talk about at parties, you don't want me on that wall, you need on that wall. We use words like honour, code, loyalty."...
Vier verliert
Klingt nicht gerade berauschend - auch wenn ich mit den Fantastic Four im Vergleich zu anderen Marvel-Helden noch nie viel anfangen konnte:
Da helfen auch keine heldenhaft ausgestanzten Dialogsätze, die selbst Haim Sabans sinnfreien TV-Plastikkrawall "Power Rangers" wie Shakespeare im Park wirken lassen. Allein die enervierende Human Torch krakeelt so oft "Wir sind die fantastischen Vier", dass man sich bald einen großen Aschenbecher herbeiwünscht. Einsamer Höhepunkt in Sachen Dialogdesaster ist jedoch die Verlobungsszene zwischen Mr. Fantastic und Invisible Woman: "Ich habe in der Raumstation einen Dichtungsring gefunden", raunt der erotikfreie Null-Charismatiker seiner Liebsten zu und sorgt so für den einzigen echten, wenn auch unfreiwilligen Lacher im Elend.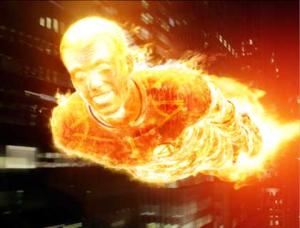 »
weiterlesen...