Freitag, 8. Juli 2005
A Letter To The Terrorists, From London
..."We don't much like our government ourselves, or what they do in our name. But, listen very clearly. We'll deal with that ourselves. We're London, and we've got our own way of doing things, and it doesn't involve tossing bombs around where innocent people are going about their lives.

And that's because we're better than you. Everyone is better than you. Our city works. We rather like it. And we're going to go about our lives. We're going to take care of the lives you ruined. And then we're going to work. And we're going down the pub.

So you can pack up your bombs, put them in your arseholes, and get the fuck out of our city."...
»
weiterlesen...
» via
IT&W
One Bit Wonder: Celebration Compilation
One Bit Wonder, das sympathische Netlabel aus Leipzig, feiert mit einer Compilation offiziell das halbjährige Bestehen. Die Veröffentlichung mit dem Titel "Various Artists #1 'Celebration Compilation' " ist bereits die sechste. Und auch der Herr Nicorola ist mit einem Track vertreten.

Elektronische Musik unterschiedlichster Richtung und natürlich völlig kostenlos. Reinhören!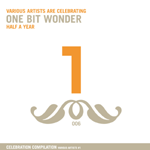 » via nicorola